Norman Wood, Managing Director, owner of www.dunedinmap.co.nz
Born 1966 Auckland into a family who descend form some of New Zealand's earliest settlers. Educated at Massey, Auckland and Otago Universities, plus the Royal Town Planning Institute in London. When he was 19 and still at university he founded an advertising company, over 25 years on this business is still running. He actually has had "businesses" since he was at primary school at 6 or 7 years of age (protection rackets and other dubious unmentionable things, no joke), so it truly can be said he has been an entreprenueur all his life.  If you want to see more about Norman, what he thinks, photographs and the like visit www.normanwood.net
Norman has a deep interest in society, politics and current affairs. He has stood for parliament twice for a major political party. He was that party's "boss" south of Christchurch at 29, would have become an MP but decided he liked business more. He was very actively involved in the anti apartied and anti nuclear movements of the 1980s. He was arrested a number of times for his political involvement in these activities. Now he takes a much more relaxed appoach, mostly involving international travel and animated conversations with anyone who wants to listen.
Norman has been to the following countries or territories: Australia, Fiji, New Caledonia, Tahiti, United States, Canada, Thailand, Korea, Russia, Ukraine, Great Britain, Scotland, France, Neatherlands, Germany, Luxemburg, Spain, Portugal, Italy, Austria, Czech Repulblic, China and Malaysia.
Norman Wood started seriously in business back in 1986 in the area of shopping centre displays, maps and advertising. Out of this grew his Dunedin Centre Campus Map in 1990 and when the internet came along www.dunedinmap.co.nz. His first website was www.hulmes.co.nz
He has a number of business interests now: Dunedin Historic Resort Limited that includes Hulmes Court Bed and Breakfast, Passion Plastics EPI Limited (or simply EPI Plastics), The Underground Bookshop and his advertising and promotional products business revolving around the Dunedin City Centre Map and its companion website www.dunedinmap.co.nz
With regard to Hulmes Court, over a period of time Norman built it up from a three bedroom operation to where it is today, 14 rooms, mostly ensuites. A very busy and successful bed and breakfast. He always tells his staff, "You must be part of this continued success".
Below Norman talks about his bed and breakfast accommodation in Dunedin New Zealand.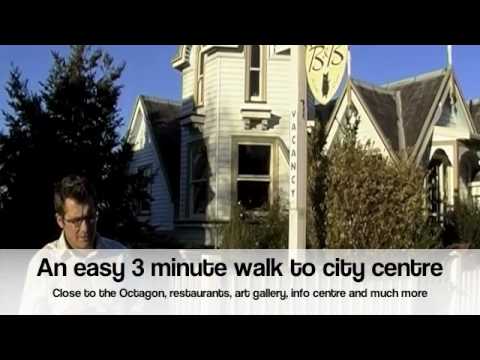 In 2004 Norman made one of his worst business decisions. He purchased a very large old plastics company with a factory in Dunedin. At face value it looked like a wise business decision. Soon after puchase Norman realised that the business was near collapse and would soon become extremely unprofitable. At the peak the plastics factory was loosing 1/3 of a million dollars a year. After injecting large amounts of his own money and extreme hard work and long hours, the plastics factory is now profitable and the most important part of his business group. The company, EPI Plastics, makes toys, garden products such as watering cans, bottles, jerry cans and such like. The factory is now growing at 30% per annum.  www.epiplastics.co.nz
Norman Wood

,